PerfectBot is the only AI chatbot that can handle conversations directly in your Gorgias chat. You can launch the demo here.
How it works
You'll have access to a library of over 250 template responses built for your online store category – Fashion, Beauty, or Sports. All you need to do is customize them, and the AI Chatbot will instantly answer customer questions in your Gorgias chat and escalate to an agent if needed.
We will help you every step of the way to guarantee a successful launch during the 30-day free trial.
Watch the video below for more details!
Integrate "Instant AI Answers" with your Gorgias in 5 easy steps
1. Install the "Instant AI Answers" App from the Gorgias App Store.
2. Test 250+ AI-powered template responses
After installation, the "Instant AI Answers" Console will automatically open. From there, you can test over 250 AI-powered template responses and easily customize them. You can also chat with an AI chatbot using natural language.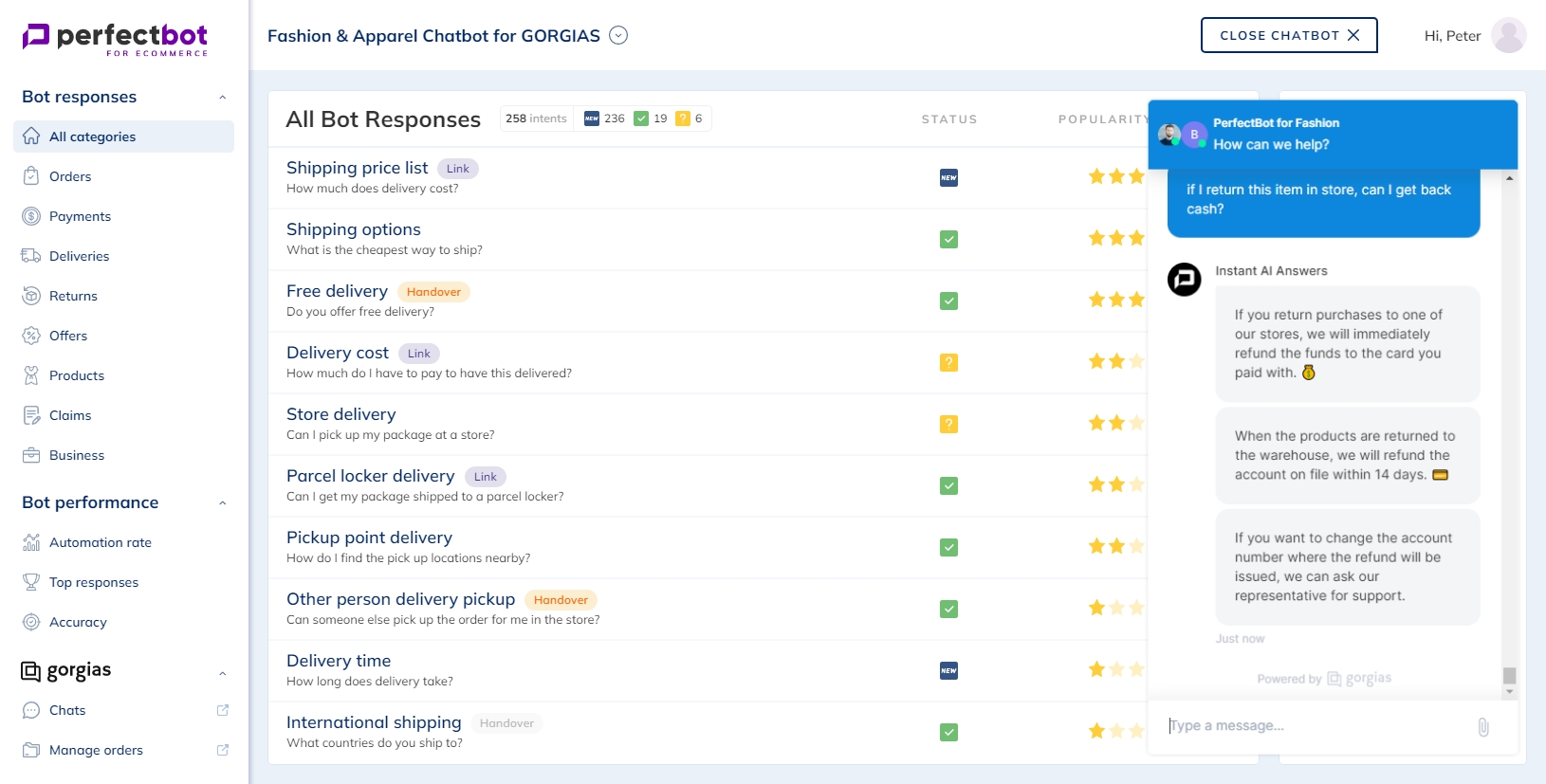 You can always access the "Instant AI Answers" Console from your Gorgias account by clicking on the widget located in the Tickets section.

3. Supervise automated conversations in Gorgias
In your Gorgias, go to Tickets ➝ Chat – Instant AI Answers to supervise the chatbot's conversation and handle complex cases.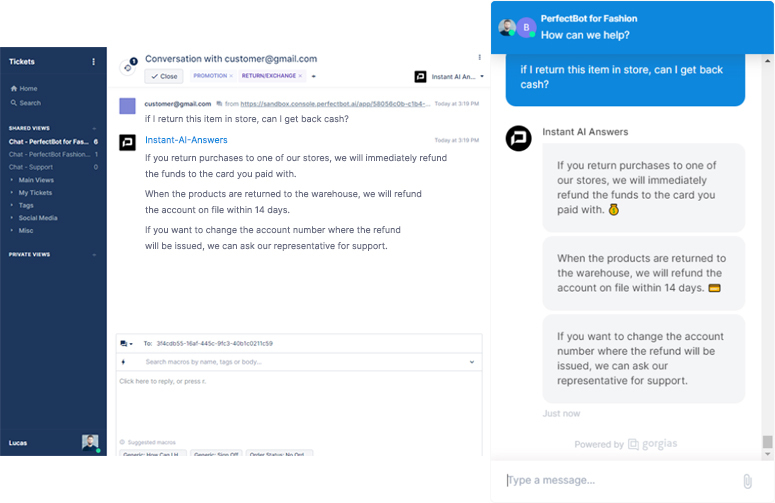 4. Customize "Instant AI Answers" to your policies
Once you're finished testing, let us know, and we'll provide access to a trial version of your custom "Instant AI Answers" Console, allowing you to customize template responses easily.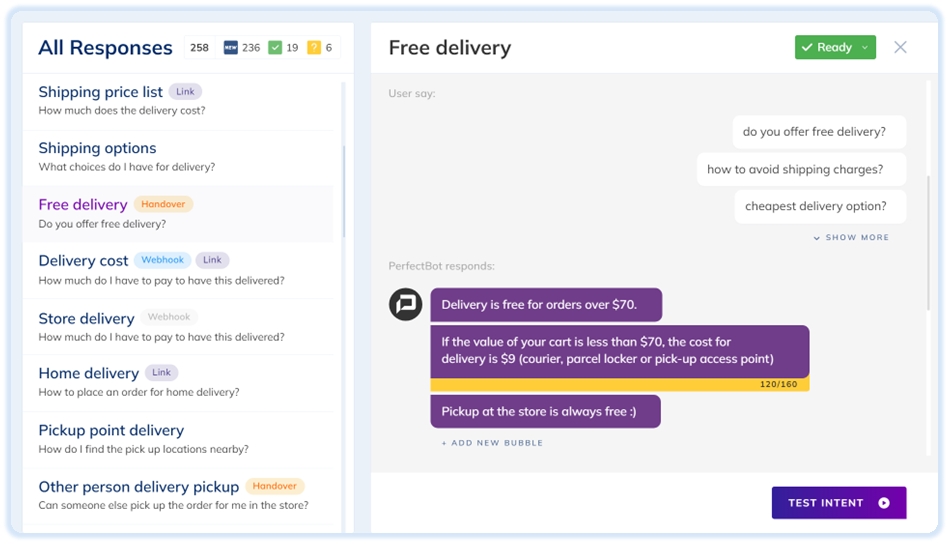 5. Plug "Instant AI Answers" into Gorgias chat – for public
After customizing your "Instant AI Answers", we will assist you with activating the chatbot in your online store's Gorgias chat widget.
Voila! Now you can instantly answer your customers' questions 24/7.
If you need help, please contact help@perfectbot.ai, and we're happy to assist you.